Meet Mathematics Teacher, Danielle Shrader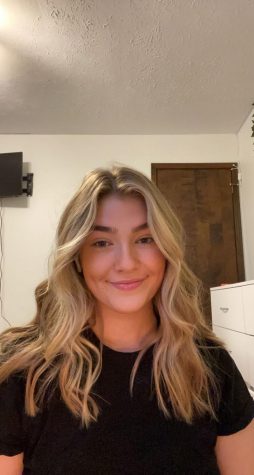 More stories from Catherine Diamond
Danielle Shrader, mathematics teacher, has been a part of the Jefferson-Morgan Rockets for 8 years, but she has been teaching for 14 years in total.
In her position as a mathematics teacher, she works within the middle school. She also partakes in a 7th grade coding class along with being the gifted teacher for gifted students within grades 7-9. Her responsibilities include teaching, planning, writing GIEPS, coordinating field trips, and more.
Shrader enjoys watching her students grow and change throughout the years. She watches them grow from quiet, shy seventh graders into lovely adults at the end of high school. She also enjoys helping them discover who they are along with finding a passion for learning.
"I love middle school because that age enjoys my antics even if they won't admit it." said Shrader.
Shrader grew up locally. She graduated from Waynesburg Central High School in 2004. Then, she continued her education in Secondary Mathematics at Waynesburg University and graduated in 2007. She then received her Masters Degree from Wilkes University in 2015. She now resides with her husband, David, who also is a Jefferson-Morgan employee, their two children, Joshua and Addy, and their dog and cat.
Something many may not know about Shrader is that she is a distant cousin to Babe Ruth. Her and her family share a passion for baseball along with any other physical activities. She also knew at 8 years old that she wanted to be a teacher.
A moment at Jefferson-Morgan that will forever touch her would be whenever she received a card from a student. During the school year, the student unfortunately had to undertake the loss of a parent. Within the card, the student had thanked her for everything she did throughout the year to help the student. However, she notes that the student did not realize that they also taught her many things along with helping her grow as a person and an educator. She still carries the card with her in her work bag.
Advice that Shrader wants to share with students is to find a teacher or person that they trust, who can help guide and help them achieve their dreams. She says she herself found this teacher, Mr. K, in high school. He helped shape her into the teacher she is today.
About the Writer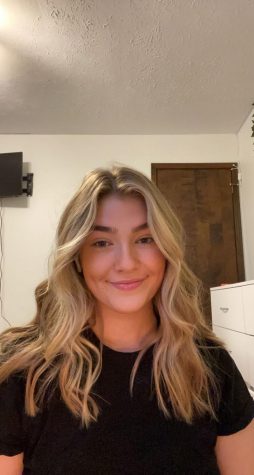 Catherine Diamond, Editor
Catherine Diamond is a senior and third year Journalism student.

Diamond participates in Leo Club along with the National Honors Society. She is the...