EIA and WVN Outbreaks In Tennessee
Hang on for a minute...we're trying to find some more stories you might like.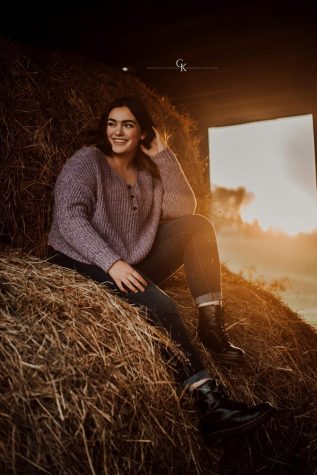 More stories from Madison Kovach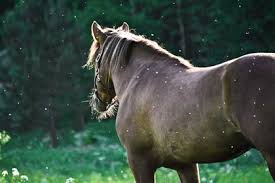 The Tennessee state veterinarian recently announced that two horses located in the state of Tennessee have tested positive for the West Nile Virus (WNV), another horse also tested positive for the Equine Infectious Anemia (EIA).
The two counties, Knox County and Davidson County, which are both located in the state of Tennessee are where the two test-positive horses for WNV are located. The test-positive horse for EIA was located in Bedford County of Tennessee. State veterinarian, Charles Hatcher, DVM, said, "We think about the summer as being bad for biting insects, but the risk carries well into the fall. Horse owners need to be vigilant, take preventive measures, and practice good animal husbandry to protect their livestock year-round."
The virus (WVN) can be given to a horse through the bite of an infected mosquito. Here is a list of symptoms for the virus: your horse might become anorexic or depressed, your horse might go through a change of mentality, occasional drowsiness, some horses will even show asymmetrical/symmetrical ataxia, propulsive walking, and even sensitivity to touch and sound. While there is still no treatment for the virus (WVN), 'supportive care' could possibly help the horse to recover.
Sophomore Louie Debolt said, "Although this doesn't really affect me I'm still worried because a lot of my good friends have horses and it would be sad to see their horse get either one of the viruses."
Any horse that has been vaccinated in the past couple of years with the West Nile vaccines will need to have a 'booster shot.' This only accounts for the horses located in areas with a prolonged mosquito season such as Tennessee. For example horses in a state such as New York or Pennsylvania would not need the booster shot since those states do not have a prolonged mosquito season. Horse owners also need to be working towards reducing the mosquito populations and the mosquitos breeding areas (if possible.)
"I'm in 4-H so I know a ton of people within and even out of the state that own horses or are just involved in something horse like," said sophomore Jersey Ostrich. "You never really hear of this type of stuff happening and it's sad for the horses affected and their owners. I'll pray they all make a recovery."
The EIA is very common in other parts of the world, but pretty uncommon in the United States. This is because a regular test is mandatory each year in the United States. It is called a Coggins test. The Coggins test screens a horse's blood for antibodies that show any bit of a presence of the virus EIA.
About the Writer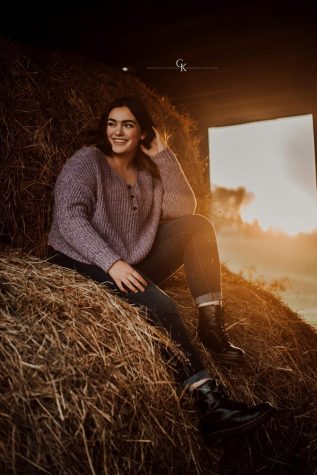 Madison Kovach, Chief Editor
Madison Kovach is a senior and a fourth year journalism student.

Kovach is a member of the school's Library Club, Drama Club, Art Club, Leo Club, and...