Kovach Crowned 2018 Greene County Fair Queen
Hang on for a minute...we're trying to find some more stories you might like.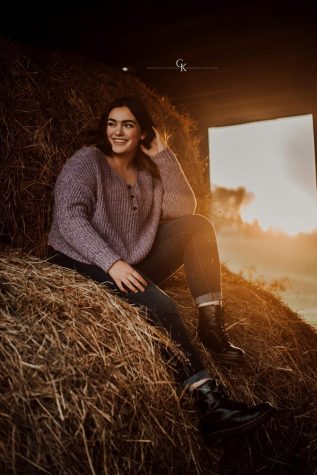 More stories from Madison Kovach
Madison Kovach won Greene County Fair Queen 2018 during the Greene County Fair in August.
The 2018 Greene County Fair was held on August 6th – 13th.  The Fair Queen contest was held on Sunday, August 5th. The contest was open to the public and was held in the tent barn which neighbors both the rabbit and goat barns at 4:00.
All contestants gave a speech about what the fair meant to them in front of judges and past/present Fair Queens: 2016 Greene County Fair Queen Lindsey Gilbert, 2017 Greene County Fair Queen Julie Policz, 2017 West Alexander Fair Queen Ashlee Hobgood, and 2018 Miss Rain Day Loren Schroyer.
Kovach had a busy week handing out ribbons at shows, smiling for hundreds of photos, volunteering her time at the Exhibitor Hall, meeting up with Pam Snyder and the Greene County Commissioners, doing interviews with newspapers, as well as making appearances at fair entertainment such as the derby, tractor pulls, and truck pulls.
In addition to serving as fair queen, Kovach showed her own animals as well.  She brought home the 1st place Middle Weight and Reserve Champion Trophy from the Jacktown Meatpen show.