Advanced Art Guitar Paintings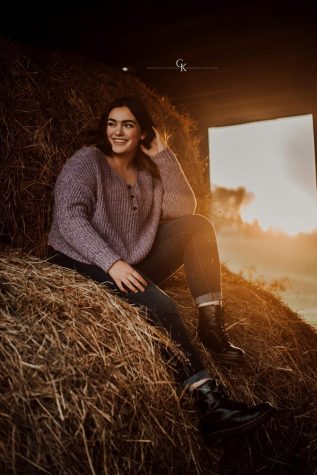 More stories from Madison Kovach
Mr. Lesko's advanced art class has been working hard on their paintings which they had to incorporate a guitar into. Each student had a choice of what they wanted to paint that had a guitar featured in their work somewhere / somehow.
Senior and advanced art student Michael Ludrosky painted his with inspiration from the famous American rock guitarist, Jimi Hendrix. Ludrosky decided to use a silhouette of  Hendrix playing his guitar and for the background he combined different art skills to bring a true 70's and 80's vibe to life. "I've always had a love for the old days, so when Lesko introduced the project the idea popped right into my head," said Ludrosky. "It combines my love for art and my love for Hendrix. I can't wait until I can put this on display for my friends and family at the art show," added Ludrosky.
The annual Art Club show and sell will be held in May towards the end of the school year. Ludrosky's painting and ton's of other art will be sold here, keep an eye out on the Art Club's website for more information about what might be featured at this year's show and sell. If you have any other questions about the Art Club or the show & sell, you can contact Art Director, Mike Lesko via email or call (724-883-2310).