Megan Pecjak – Athlete Biography
Hang on for a minute...we're trying to find some more stories you might like.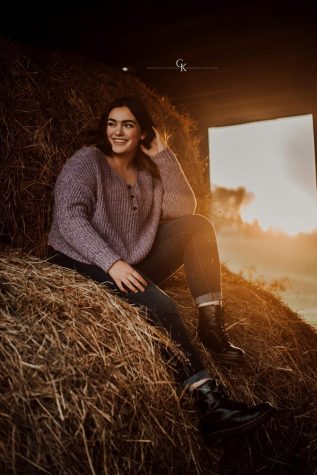 More stories from Madison Kovach
Megan Pecjak is a sophomore and a member of the varsity golf team.
This is Pecjak's second year on the golf team and she started golf as a freshman when she could not play basketball again. Pecjak suffered multiple injuries to the knee which resulted in her getting surgery, this is when she decided to take on golf. She found it easier on her knee she also found a certain liking to the sport.
"I have always loved basketball, but after I got hurt for the 3rd time I was told I could not play ever again," said Pecjak. "My mom didn't want to see me not doing anything so she suggested golf. At first I was cautious but now I love it," added Pecjak.
Pecjak has many strengths and weaknesses for golfing but one thing she is great at is driving. Pecjak practices this the most during the golf team's practices and she's grown a certain skill for it.
"During practice I like to stick to practicing my driving skills because it's what I'm the best at, so I have to keep up with it," said Pecjak. "But one of my biggest weaknesses would have to be putting because it takes concentration. I also like to practice that a lot during practice too because it's something I'm not good at."
Although Pecjak loves golf there are somethings that she would like to change. Pecjak believes that the competitors should be allowed to ride the carts during the meets. Each kid has a lot of equipment and Pecjak believes it would be relieving to use the carts instead of walking the whole course.
"Don't get me wrong, I love golfing with the team and coaches, but carrying around all the equipment can get difficult," said Pecjak. "Especially with my knee. It would make my game better too because I'm not wasting energy on carrying it around the whole course for 3 hours." Added Pecjak.
Pecjak has a ton of goals for this year and the rest of her high school career but her main one is to be able to shoot a 50 every time. This would take a ton of practice and hard work, but Pecjak feels like she is more than capable to be able to pull this goal off.
"I would really love to just be able to get a perfect 50 each time. All I have to do is keep working and practicing," said Pecjak. "I know that if I accomplish my goal not only would I be more than excited in myself, but my parents would be so proud."
Pecjak plans on playing golf the rest of her high school career and growing more and more into the golfer she knows she can be. She will be able to accomplish this with the help of the amazing coaches and her supportive team mates.
About the Writer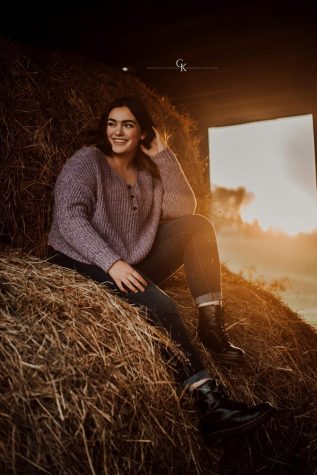 Madison Kovach, Chief Editor
Madison Kovach is a senior and a fourth year journalism student.

Kovach is a member of the school's Library Club, Drama Club, Art Club, Leo Club, and...