Makayla McNett – Athlete Biography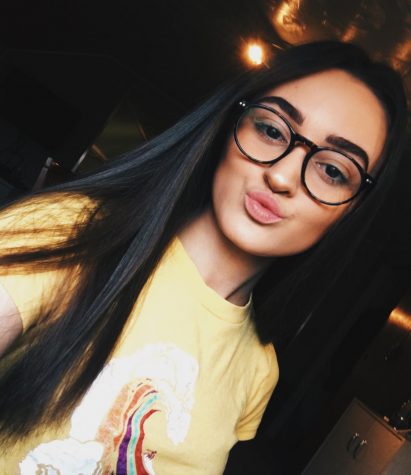 More stories from Tyler Woolen
Makayla McNett is a senior and a member of the cheerleading squad.
McNett has been cheering for 10 years; she started in third grade.
"My favorite thing about cheering is the opportunity to be a part of a family that supports our entire school whether it is football, basketball, or wrestling, my girls and I walk into it with a smile on our faces and cheer in our hearts," McNett said.
When McNett was asked why she cheered, she mentioned that she started because it seemed very fun and her friends were doing it also.
McNett explained, "The qualities that make a good cheerleader are spirit, determination, and friendliness. These are important because even if the worst of losses, it is important for a cheerleader to stay spirited and to keep everyone around in good spirits, too."
McNett also adds, "Determination is important because as a cheerleader, plans can change at any moment and it is necessary to be ready for any changes, and ready to conquer them with a smile on your face. As a captain, I find it very important to be friendly because you are the face of your school."
McNett looks forward to spending the rest of the season improving her squad and supporting her school with her bestfriends.
"I am most proud of the fact that even if the team we are cheering for is not winning the game, my squad and I perform and look better than any other cheer squad in our division. We work hard all summer, and if your ever watching our squad you will see that it shows in everything we do," McNett said.
McNett's favorite memory from this season was her first football game. Though they were all nervous, they performed so well and threw one of the best basket tosses they had this season.
When asked if cheerleaders make a difference, McNett said, "I do believe that cheerleaders make a difference. I have been told by various athletes that us being there, always cheering them on with a smile, helps them continue even when its hard. We are the smiling faces of JM, and that will always make a difference."
McNett's definition of a cheerleader is someone who takes pride in their school and wants to share that pride with everyone they come in contact with.
McNett mentions, "A cheerleader is the smiling, cheerful face of her school."
About the Writer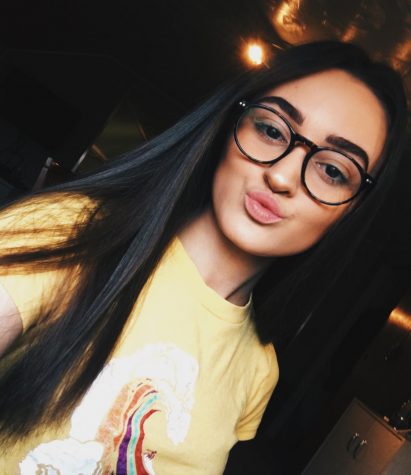 Tyler Woolen, Editor-in-chief
Tyler Woolen is a senior and a fourth year Journalism student.

She participates in Track and Field and is also a member of Leo Club and the SAAD Club.

Her...