Michael Ludrosky – Athlete Biography
Hang on for a minute...we're trying to find some more stories you might like.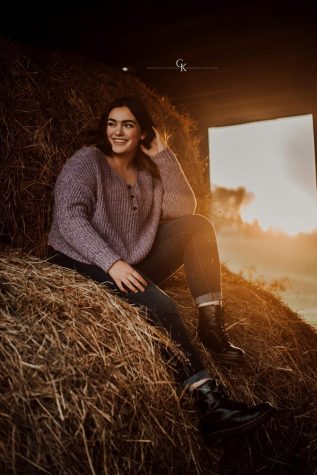 More stories from Madison Kovach
Michael Ludrosky is a senior and a member of the High School football team.
This is Ludrosky's fourth and final year playing for the High School football team, yet again he takes on the position of offensive and defensive tackle. Ludrosky holds the number 66 and is a proud starter as he has been since he was a freshman.
"My biggest strength would be that I'm aggressive and fast on the line," said Ludrosky. "Although I'm not very strong I try my best and give every tackle, hit, and block my everything. My number one motto is to never give up and that anything is possible."
Although Ludrosky does not plan to continue his football career after High School he does plan to have an outstanding last year on the field. Although Ludrosky holds a special interest for professional football the one person he looks up to and gets his inspiration from would be his dad.
"Most people would of chosen some football player from the NFL because they're strong or they work hard, but I will always pick my dad," Ludrosky said. "He's always been there for me on the sidelines guiding me, pushing me to do better, and picking me up when I get knocked down. I believe that is more than what a professional player could ever give me," added Ludrosky.
After lettering each year of his High School career, Ludrosky hopes to go out strong for his last. Although the Rocket's had a rough season last year going 3-10, Ludrosky has high hopes for this season. His main goal is to help guide his team to the playoffs and even to states. Although Ludrosky knows this is a tough task to follow he is already planning how he could pull it off.
"The letters I received every year did make me proud but they did not take my drive to be the best I can be away," said Ludrosky. "I still show up to every practice and give it my all. Slacking is not my middle name and never will be in any game or practice, you will always find me out there on the field giving it my all from every block to every tackle I make," Ludrosky said.
As every Friday rolls around Ludrosky does not see it as a day closer to the weekend, he sees it as game day! Game day to him is everything, epically after the long week of running drills, running for hours, watching game tapes, and getting pumped with his team mates.
"Everyone in the school get's excited for Friday's because it is game day. Jefferson-Morgan is one of the only schools with so much school spirit," said Ludrosky. "During a game I always catch a glimpse of the student section decked out in the chosen theme and the other students hanging on the gates going crazy when there's a bad call. You'll never find a school with as much support like ours, I wouldn't trade it for the world."
Ludrosky looks forward to dominating in his last remaining games, especially the game against Avella. He hopes to see everyone there supporting like always.
About the Writer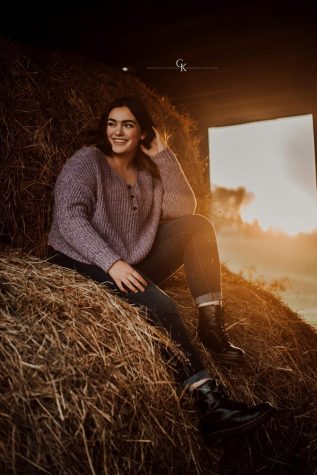 Madison Kovach, Chief Editor
Madison Kovach is a senior and a fourth year journalism student.

Kovach is a member of the school's Library Club, Drama Club, Art Club, Leo Club, and...