Being Responsible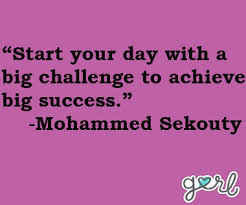 After graduation, are all students ready for the real world? Are they ready to go to college? Are they ready to start a full time job? These are questions students should ask themselves, and if the answer is no, they need to find the best solution to the problem.
Students in high school may think it is difficult to balance a job plus school work and other activities, but it is one of the best things a student can do for themselves. Some students may not need the money, but the experience teaches them responsibility and how to manage their time. College is not cheap, and after the first year,most students realize they just need a job to have some extra money to spend. If a student begins working in high school and already understands how they have to manage all their time with their job and with studying, they will already be prepared for what is in store for their college years. High school teachers try to prepare students as best as they can for the world after graduation, but there are some things students have to learn and figure out for themselves.
Being responsible is not something that can be taught; it is something students must learn for themselves.