What About Cam?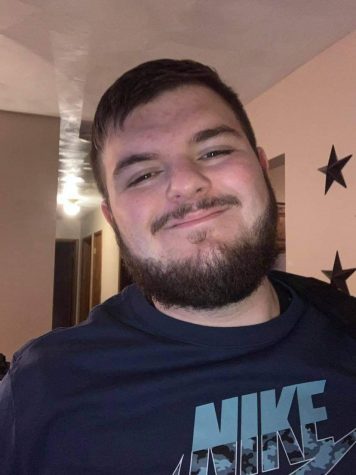 More stories from Brandon Lawrence
With free agency drawing to a close and the draft in the books many teams are finding their people. most GM's and head coaches have already picked their lineups and are just awaiting spring training camp. this means that there will be very few sightings unless they are completely necessary for the team as a whole. with all of this coming to an end and most high-level free agents signing with a team this phrase has a question for one particular player and that player is Cam Newton.
Newton was supposed to be the franchise quarterback that would finally take the Panthers to a Super Bowl and win. He, however, has a real problem with staying healthy and this is why I did to his back up Kyle Allen having time to shine. the Panthers offensive line is to put lightly completely terrible and Cam Newton has been hurt so many times that his Mobility to make up for his accuracy is gone. he has been hurt consistently season after season he hasn't truly made it through a season since 2015 so it's hard to put your faith in somebody who isn't on the field of the majority of the time.
To illustrate how little interest teams have in him and how little compatibility he seems to have with programs I'm going to tell you about Joe Flacco. Joe Flacco was the franchise quarterback for the Ravens and with the Ravens, he won a Super Bowl For the organization. after years and years of getting hurt and not putting out the numbers that he has the organization decided to go in a new younger route and Lamar Jackson. Jackson completely thrived in this environment but he still had Flacco there to coach and Mentor him to make sure he developed into a longstanding franchise quarterback. After about a season the Ravens released Joe Flacco and Flaco ended up in Denver with the Broncos. he was the starting quarterback because the Broncos head coach felt that it was just the team that let Flacco down but it wasn't just Flacco. he lost his starting job in week 6 to Drew lock. again Flacco was pushed out of a starting job for a much more younger and a much more athletic quarterback. after I told you all this it would be fair to assume that Flacco is completely done with football is out of the league, he's just gone,  but no Flacco is still in the league and upon the day of writing he just got signed to the Jets on a one-year deal but he still got signed somewhere.
 How does this story relate to Cam,  it relates because even that old washed-up quarterback past his prime got signed but Cam Newton is still in free agency and refuses to give up the fact that he has a starting franchise quarterback even though he has proven time and time again that he does not have franchise quarterback decision-making that he does not have franchise quarterback accuracy and that he does not have franchise quarterback leadership skills.  Jameis Winston the starting quarterback former starting quarterback for the Tampa Bay Buccaneers even landed a spot in New Orleans as a backup. Jameis has come to terms with the fact that he is not the best quarterback in the league and has for a spot under a without a doubt Hall of Fame quarterback. I believe he did this so he could learn off of Drew Brees and further himself in the quarterback position. the Chargers were willing to actually give him a deal but he would have to fight for the position rather than just being handed it which he would have to fight for the position against Tyrod Taylor of all people and even though I am not a fan of Cam I do believe he'd be able to come out the other side and get the position in the end.
 I believe Cam Newton is going to go the way of Dez Bryant. Dez got cut from the Cowboys and after that, he just refused to take a job where they weren't just going to hand him everything he wanted. does has been out the league for nearly three years and he still is keeping in top physical condition still attempting to work on himself as a person both mentally and physically to wear when a GM calls one day he's going to be ready he's not going to have to work on himself to get to the point where the GM is going to be happy with them. cam from what we know has just been taking it easy just waiting by the phone no sense of urgency in his mind at all.
What makes me possibly the most upset about cam is he had the potential to actually make production in Carolina. In his early days, he had the ability to make this production for himself and he played something I like to call Hero Ball. this means that he tried to do everything himself he tried to make plays that I had already broken down and then he'd make stupid decisions and throw an interception or fumble the ball or just lose yards on the play. He tried to be the hero that Carolina needed but after they got Christian McCaffrey there was absolutely no reason for him to attempt to play gyro ball. Christian McCaffrey is a generational Talent he is a one-in-a-billion for them to get and they completely squander every single ounce of talent that  Christian McCaffrey had. Christian McCaffrey has literally had to carry the team on his back and is the only reason that Caroline has stayed competitive in the past 3 years I'd argue. their offensive line is terrible And the receiving Corps isn't even worth mentioning because they are god-awful Carolina it just needs to rebuild because there is no hope of them being competitive in the next 3 years even.
I don't know what is going to happen to Cam but if he does not at least accept a backup quarterback position on whatever team at this point it doesn't even matter he is going to be out of the league and he is going to cut whatever career he had short.
About the Writer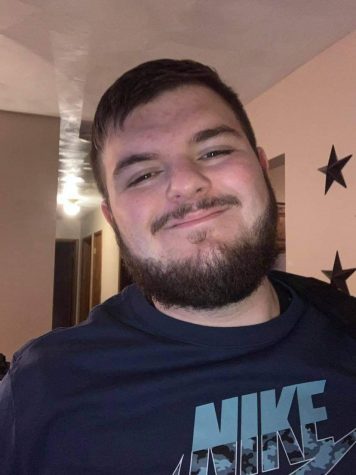 Brandon Lawrence, Editor
Brandon Lawrence is a senior and a third-year journalism student.

Lawrence is the JM band announcer and participates in the drama club.

Lawrence...