Hello 2018, Goodbye 2017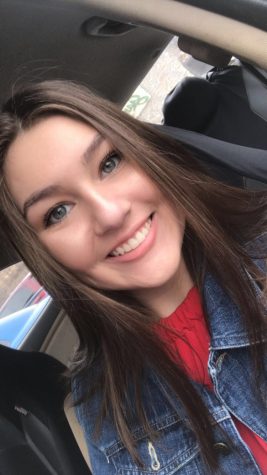 More stories from Makenzie Wright
This year would be one of the best years that has occurred in my life yet. Many great things have happened this year, including getting my license in August. This was super important because now anytime my friends and I would like to see a movie, go out to eat, or go shopping, it is much easier to do so with having my own license. Before I got mine only two of my friends had their licenses, making it difficult to do these things.
This is also the year that I met my boyfriend. We met over the summer and got together in September. We got together just in time to do fun fall activities, like going to haunted houses. It is also convenient to have a boyfriend during the holiday season because I have someone to make gingerbread houses with and to buy Christmas presents for. This year will be even better once we go to see Christmas lights.
Lastly, this year has been a change for the good in my life. I have made multiple friends from many schools, I have been getting plenty of more sleep, even during school, and my grades have also improved from last year. Overall, 2017 was a highlight of my life.
In 2018, I hope many things occur. First, I want to get my first tattoo. My parents have allowed me to get a tattoo since I turned 16, but I have yet to decide what I want. My first will most likely be my zodiac symbol, aquarius, behind my ear.
I also hope to attend plenty more concerts this summer. Due to me getting my license so late in the summer, I did not get to go to concerts like I would have liked to. In 2018 there will be nothing stopping me from seeing my favorite artists in concert.
Finally, I hope to visit Kalahari with my friends. Three years in a row my friends Brynn, Maddie, Julie, and I have went to Kalahari, but we did not go this year. I hope next year we will start the tradition back up and go again together.