Randi Agnew- Athlete Biography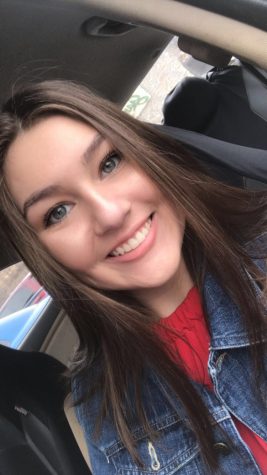 More stories from Makenzie Wright
Randi Agnew is a sophomore and a member of the cheerleading squad.
Agnew has been cheering since a very young age, making this her 11th year of participating. She signed up to cheer because her older sisters were cheerleaders. As a team, the cheer squad has a goal to improve their stunting. Personally, Agnew wants to get her school more involved in the games and she also wants to see more pep rallies.
"A personal goal of mine for this season is to have more school spirit," said Agnew. "I would really enjoy to see more pep rallies at the school and themes for the football games."
When asked, Agnew said that her favorite sport to cheer for is football because of the intensity of the game and getting to cheer under the lights. Agnew also feels that she looks up to Riley Payo the most on the cheer squad because this is her 2nd year as a captain of the squad and she is very patient with everyone on the squad. She also feels that she has made many memories throughout her years of cheering that she will remember forever.
"My favorite memory from cheering was probably cheer camp 2015." said Agnew. "I got to be with two of my sisters and we played multiple games together."
Agnew feels that cheerleading is a very rewarding sport. There is positivity in cheerleading and you are guaranteed to make long lasting friends because cheerleading is a sport of many seasons. Because she has cheered for so many years, she has plenty of advice for younger cheerleaders or anyone interested in becoming a cheerleader.
"If you want to be a cheerleader, you have to be able to manage your time effectively." said Agnew. "Cheerleading is a very time consuming sport with a busy schedule, but it is very much worth it."
Agnew is looking forward to the rest of the season with her squad and cheering at this Friday's home football game. She also looks forward to wrestling season in the fall.
About the Writer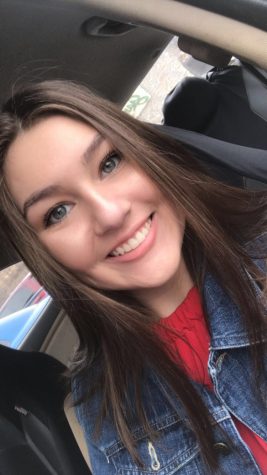 Makenzie Wright, Editor-in-chief
Makenzie Wright is a senior and a second year Journalism student, serving as an editor-in-chief.

Makenzie is a participant in both volleyball and basketball....