Liam Ankrom – Athlete Biography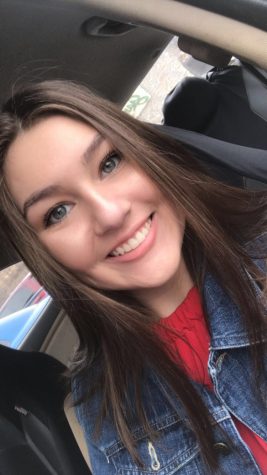 More stories from Makenzie Wright
Liam Ankrom is a freshmen and a member of the baseball team.
Ankrom has been playing baseball for most of his life, making this his 10th year of participation. When he was a toddler his father signed him up because Ankrom used to carry around a baseball bat with him all of the time, and he has enjoyed playing ever since.
Even though he is only a freshmen, Ankrom has certain teams he enjoys playing against the most, such as West Greene because he has played along side some of their players on a travel baseball team.
"I am the starting catcher for the baseball team," said Ankrom. "I really enjoy this position because I get to be involved in every play, so it keeps me pretty busy."
For this season, Ankrom has a goal set for himself to throw out at least five people who try to steal a base. As the catcher, this is an important aspect of the game that can help the team win. Along with this, the team also has a group goal to make it to the playoffs and do well in their section. Ankrom always uses the older baseball players as guidance to see what he wants to be like in baseball.
"I look up to most of the senior members on the team, like Jacob, Devin and Justin," Ankrom stated. "They are all positive teammates and they are always willing to help someone."
In his lengthy baseball career, Ankrom has had many note-worthy memories, but one of his favorite was getting his first ever back pick to make the last out and help secure the win against Mapletown. When the player for Mapletown was leading too far off of first, Ankrom threw it to his first basemen to get the Mapletown player out. This plays into one of the most rewarding aspects of baseball for Ankrom, when his hard work in practice pays off in a game. Ankrom has a lot of information for those interested in signing up for baseball.
"Try to practice on your own as much as possible," said Ankrom. "Even just watching baseball on television can be a lot of help, and can teach you new things."
Ankrom looks forward to the rest of his high school baseball career making memories with his friends.
About the Writer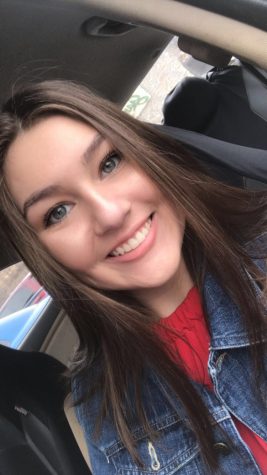 Makenzie Wright, Editor-in-chief
Makenzie Wright is a senior and a second year Journalism student, serving as an editor-in-chief.

Makenzie is a participant in both volleyball and basketball....