Devin Stoneking – Athlete Biography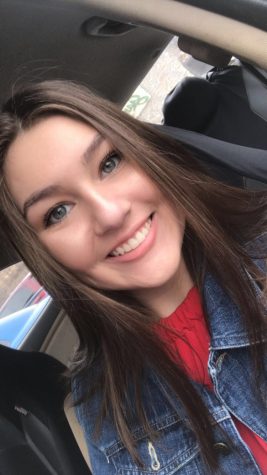 More stories from Makenzie Wright
Devin Stoneking is a senior and a member of the baseball team.
Stoneking has participated in high school baseball at Jefferson-Morgan since his freshmen year, but his love for baseball developed at a young age. He was signed up his first year by his parents when he was very little, and has had a love for the game ever since. He plays a couple different positions during his regular season, depending on the situation of the game.
"I play first, third, and I pitch for the team," said Stoneking. "I love playing all of these positions because it gives me a chance to do something different every game."
Though Stoneking enjoys playing in every game, his favorite team to compete against is Waynesburg. He has many friends that play on their team, so he gets to hang out with them and have a good time. As a team, the baseball players have came up with a major goal this season- to make playoffs. Not only would completing this team goal make Stoneking's senior year great, but overcoming his personal goal would also help him end his year great.
"If there was one thing that I could strive for this season it would be to improve my batting," said Stoneking. "Batting is a huge part of the game, and I want to help maintain strength in our offense."
As a senior member, Stoneking is often a mentor for the younger and less experienced players, but he also has role models of his own. Coach Issac Dean is someone that Stoneking feels he can look up to because "he helps me out with a lot of my game."
Stoneking's favorite memory from his four years as a high school baseball player is winning the section title his Sophomore year. Baseball is rewarding in many ways, but Stoneking has his own rewards from the sport.
"Every year I look forward to baseball season because I get to spend time with my friends," said Stoneking. "Of course the games are important, but I enjoy getting to have fun with some of my best pals, especially for one last year."
The advice that Stoneking would offer to young students interested in playing baseball is "be prepared to work hard and give 100% everyday."
About the Writer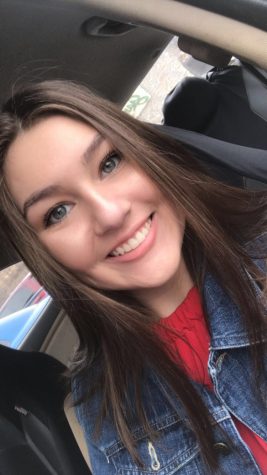 Makenzie Wright, Editor-in-chief
Makenzie Wright is a senior and a second year Journalism student, serving as an editor-in-chief.

Makenzie is a participant in both volleyball and basketball....