McReview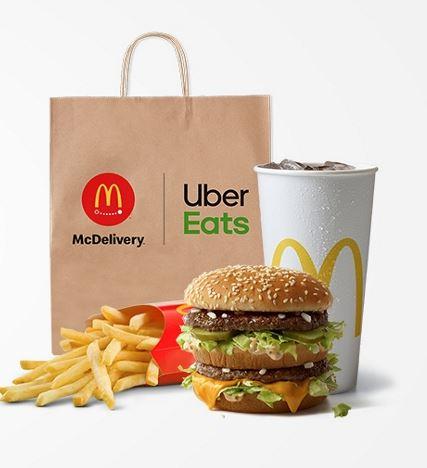 McDonald's, the American fast food company, was first established in 1940 as a restaurant opened by Richard and Maurice McDonald. It started as a traditional hamburger stand in San Bernardino, California. In 1955 Ray Croc joined the company, and later on continued to purchase the chain from the McDonald brothers. Upon his arrival, the golden arch logo started popping up everywhere, because of his plan to franchise and expand the company. 
Although the main purpose of the restaurant is to utilize the drive thru in order to receive "fast food", many people still go inside to eat. In mostly all of the different McDonald's I have been to have the same design inside and out. The inside has a counter to order, and then a dining area. In some of the early 2000s designs they included a playground area for kids to play after their meal, or even for birthday parties. The company's color scheme they followed used to consist of a rainbow and red layout, but as of late they have switched to yellow, gray, and tan, as a more professional look. 
Ever since I was younger I can remember eating at McDonald's. Almost everything on their menu is good from the chicken nuggets to the fries, but my personal favorite is the Big Mac. When I'm going on a family trip or going somewhere I usually stop there, and grab a quick meal. An interesting fact about the Big Mac is that it was invented in Uniontown, PA. 
I have never had a bad experience at McDonald's. Their food always tastes the same, which is very good. The employees always get the food out quickly. The thing that makes the Big Mac one of the world's most renown burgers is the secret sauce. On top of that, with the meal you get the fries. The fries are always great and have an amazing flavor. 
Overall, I think this is the best place to get food, if you're looking for something quick and cheap while you're going somewhere and have little time. The food is great, plus it is kid friendly with their Happy Meal items. If you're in the car debating on where to get fast food, McDonald's is definitely the answer.