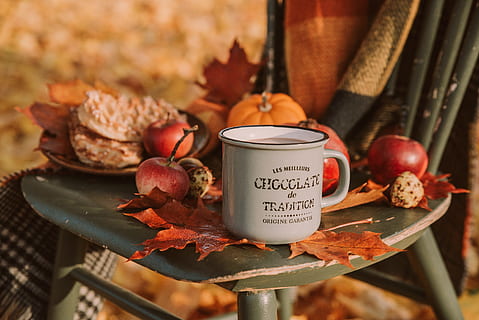 Fall is right around the corner, and everyone knows what that means! It's time for seasonal recipes to make their annual appearance within our kitchens. What's a better way to celebrate than by making delicious desserts?
For those who aren't fans of pumpkin pie but love pumpkin, there's a pumpkin swirl cheesecake recipe that sounds to die for. With pumpkin spice swirls and creamy cheesecake feeling, alongside a gingersnap cookie crust and salted caramel sauce, it sounds like one of the greatest desserts one could bake for a fall themed party.
Although if you want to steer clear of pumpkin altogether, which there's no judgment here because some people aren't fans of the fruit, there's a Canadian dessert, called a Nanaimo bar, which sounds almost as good. Similar to the aforementioned cheesecake, the confection has a base made up for crushed graham crackers. A layer of shredded coconut goes on top of the base, and then a layer of bittersweet chocolate goes above the coconut. If you don't like things too sweet, you can always sprinkle some sea salt on top.
For more and different fall recipes, check out Taste of Home. Remember to always practice safe kitchen practices, and have a wonderful autumn season!