Hannah Agnew – Athlete Biography
Hannah Agnew is a junior and a base for the cheerleading squad.
Hannah's favorite cheer of all time is "Hey! Who's gonna win this game?! Rockets is gonna win this game! Rockets! Rockets!".  It's one of  the more common cheers heard at games, it really gets the crowd pumped. It also seems to get everyone's eyes on the squad for the time being.
She is glad that they have a larger squad this year, helps learn new things.  Larger cheer squads are better because the cheerleaders are able to do more stunts. The bigger the squad the better the whole entire squad looks together.
Hannah's favorite memory is "cheering for the game against Carmichael's my freshman year and cheering for wrestling. When we won sections the past two years".
Personal goals Hannah has for this coming year is to be the best captain she can be and not let her squad down. Her teams goals are to  get the mounting down so next year they will be prepared and better than ever.
About the Writer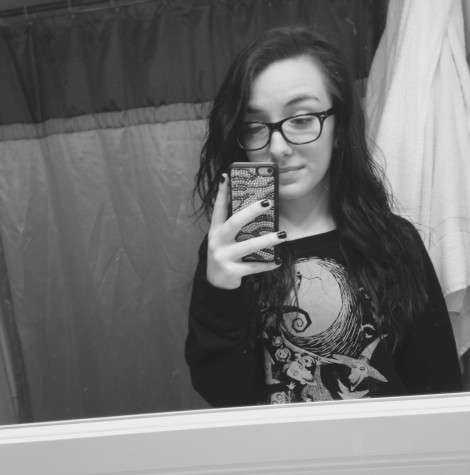 Hayley Palone, Editor
Hayley Palone is a junior and a second year Journalism student.

Hayley likes to play Xbox, spend time with friends, fish, and she is always up to do...