David Blosser named Clarksville Lions Club December Student of the Month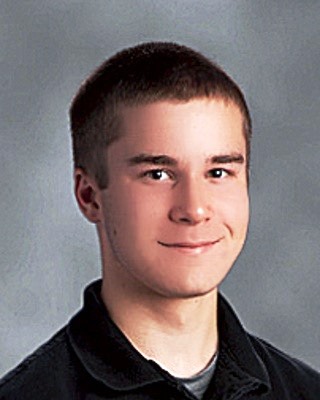 David Blosser, son of Greg and Michelle Blosser of Jefferson, is Clarksville Lions Club December Student of the Month. David maintains a 4.29 grade point average.
David is a member of Student Council, Senior Class President, and Vice President of National Honor Society. He is also a member of Leo Club, Big Brothers Big Sisters, Debate Team, Foreign Language Club and Envirothon. David participates in Academic Team and Science Olympiad. He is also a member of Oak View United Methodist Church youth group.
David has been recognized as part of the Penn State 4.0 Club. He was awarded several Challenge Program Awards throughout his high school career:  Community Service (sophomore year) and Attendance, Academic Excellence, and Community Service (junior year).  As a sophomore, David was awarded the Xerox Award for Innovation and Information Technology from the University of Rochester.
He donates his talents by developing and running the worship service power point at church each Sunday.  David volunteers with NHS and Leo Club as well as at Cherry Door in Waynesburg and Southwest Regional Medical Center.
In the fall, David plans to attend the University of Pittsburgh to earn a bachelor's degree in molecular biology. Upon receiving his bachelor's degree, he plans to attend medical school with the intent of becoming a practicing dermatologist.