3 Amigos
By now people do know that I am a twin but what they don't know is I am the oldest. I have a little brother, named Christopher. He is currently in 3rd grade. He was born on May 7th 2007. At first I was super excited to have a little brother because I always had Emily and at the time I was tomboy-ish. So it was like a good feeling knowing he was going to be in our family and I had someone to relate to. It was a weird adjustment to my sister and I because we were always the one getting attention from my parents and what not. But when Chris came along, Em and I felt left out. As bad as this sounds, I really enjoyed him as a baby.
My brother is so spoiled that only my sister and I see it. Anything he asks for, he gets. But no if Emily and I ask for lunch money, it's a complete different story. As the oldest of Chris and Emily I feel as if I have to be some kind of a role model. I try to make good decisions for them just because I feel as if I need to? I don't know maybe not, but it's just how I feel.
Currently my brother is at the stage where he is constantly on the computer. My parents thought it was a good idea to get him a computer so he can play Minecraft all the time. Personally I think it was the worst thing they've done. I rarely see my brother because he is always in his room. He never wants to spend time with my sister and I. He rarely comes outside which is odd because he loves being outside. He is just at this annoying stage, where he thinks he can get anything he wants because he's the "youngest". Every time my parents go somewhere, he always wants me to watch him which is kind of a bitter sweet feeling to me. Regardless of all of that, Christopher can be obnoxious and all but there isn't anything I wouldn't do for him.
About the Writer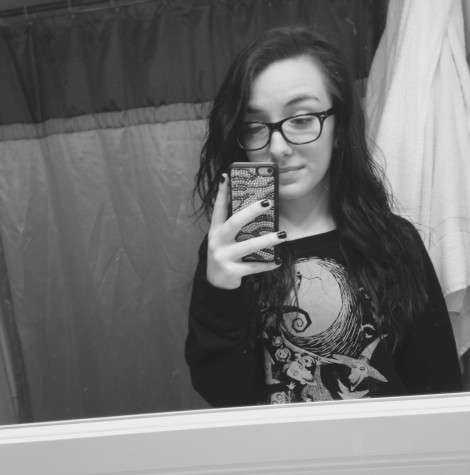 Hayley Palone, Editor
Hayley Palone is a junior and a second year Journalism student.

Hayley likes to play Xbox, spend time with friends, fish, and she is always up to do...