DivinityLA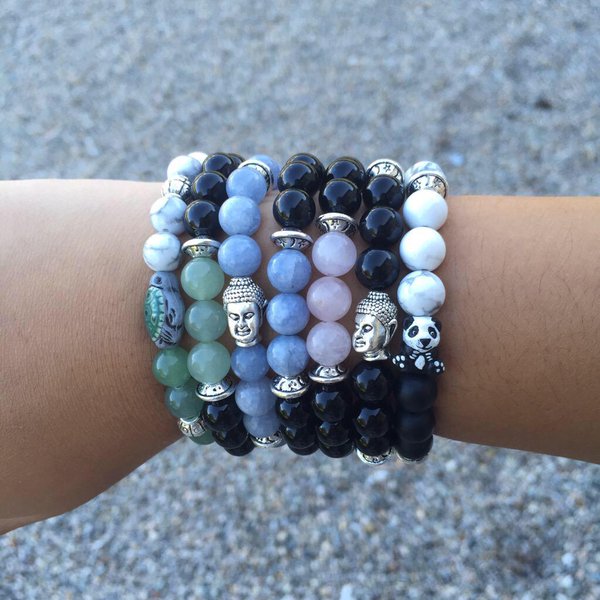 I'm always a person who needs to wear something on my wrist because I feel odd without it. I don't know maybe it's just me that feels that way.  I feel nude without something on my wrist, as if I lack of something. So recently I've been seeing these bracelets on Twitter and Facebook that are handmade bracelets that have a certain value or message to them. There were many sites that caught my eye but I found this one site called Divinityla.
Divinity LA is a creative team located in Los Angeles. They hand make every bracelet with extreme passion and are eager to share their creations with the world. Divinityla products contain an eclectic mix of only the best semi-precious stones from around the world, brought together to instill a unique set of benefits in the lives of they're customers. Whether it is strength, creativity, self-awareness, or compassion, they hope all who wear Divinity LA will be able to receive these good fortunes with open minds and gracious hearts. Each piece has its own meaningful character and purpose, giving the bracelets the ability to assist the costumer every day.
The bracelet I ordered has a matte onyx and howlite marbles, along with a panda bear on it. It came in a wool package and a card. The card said, "As a symbol of heart centered power, the panda promotes optimism and reduces stress. Helping to eliminate negative energy and nurture positive thoughts, the panda is a powerful tool for reaching your most earnest goals". I thought it was pretty neat to have a little message in my package. I definitely will be ordering more on this site. Also forgot to mention with each bracelet that has an animal on it, money is donated to that animal foundation. So it's a great cause to order a bracelet because it benefits the animals and us.
About the Writer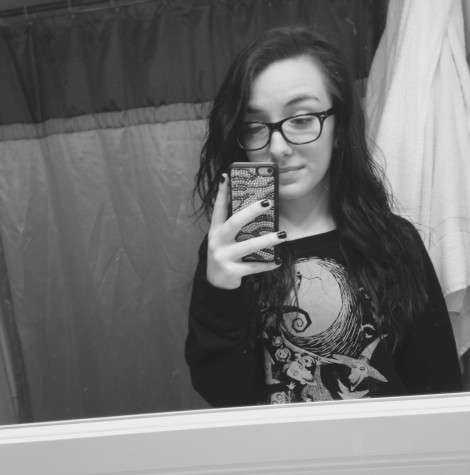 Hayley Palone, Editor
Hayley Palone is a junior and a second year Journalism student.

Hayley likes to play Xbox, spend time with friends, fish, and she is always up to do...