Jeffree Star Cosmetics Releases Blood Lust Collection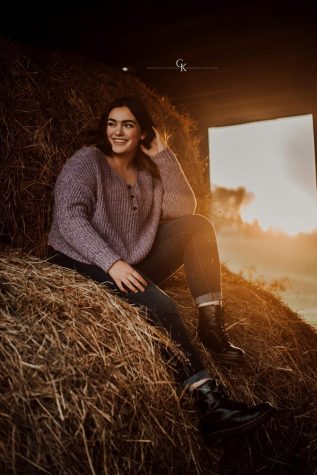 More stories from Madison Kovach
Jeffree Star Cosmetics is known for their funky and stand out makeup collection's produced by famous singer and YouTuber, Jeffree Star.
The companies newest collection is their Blood Lust Collection which includes the Blood Lust Palette ($54.00), Mini Purple Bundle ($52.00), Extreme Frost in shade Choking on Ice ($50.00), The Gloss in shades Wizards Glass, Sickening, Iridescent Throne and Sorcery (all $18.00), Crown Hand Mirror ($30.00), Lavender Soft Touch Hand Mirror ($25.00), Purple Glitter Star Hand Mirror ($25.00), Blood Lust Bomber ($60.00) and a Blood Lush Windbreaker ($45.00).
The Blood Lust Palette is the third edition of the iconic "Blood" palette series. The Blood Lust Palette is a mix of royal purples, dainty pinks, devious dark's, and beautiful glitters. The shades range from mattes, mattes with sparkles, metallic's, and foils. The $54 palette comes in a crushed faux-velvet hexagon with a gold metal clasp packaging to help give it that mischievous royal look.
The second most popular item in the collection is the Mini Purple Bundle which is a Velour Liquid Lipstick bundle. It features eight of the companies all-time-top-selling blue, purple, and white shades, but also includes two brand new limited edition shades, 'Royal Armor' and 'I'm Vulgar'. 'Royal Armor is a lavender pearl sheer used to layer on top of a lipstick or on naked lips for a wet effect, whereas 'I'm Vulgar' is a magenta metallic that is drop dead gorgeous. Not only is this bundle great for on-the-go, it is also 100% vegan, cruelty-free, and paraben/gluten-free!
The newest item from the collection, along with the Blood Lust Palette, is the Crown Hand Mirror. The $30 Crown Hand Mirror is a custom shaped injection mold with ultrasonic welding on the sides for durability. The balanced weight mid-handle is built for your comfort as well!
If this collection doesn't fit your needs or dreams, don't worry, Jeffree Star Cosmetics is popular for their holiday bundles and season collections that are sure to cater to everyone! You can buy the Blood Lust Collection VIA Jeffree Star Cosmetics website or at any Morphe store.
About the Writer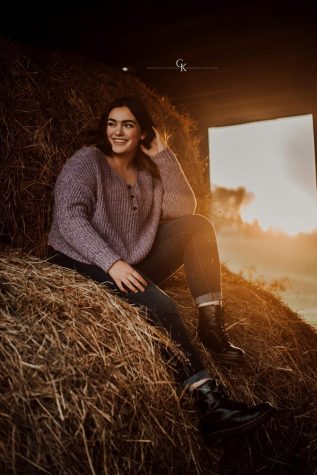 Madison Kovach, Chief Editor
Madison Kovach is a senior and a fourth year journalism student.

Kovach is a member of the school's Library Club, Drama Club, Art Club, Leo Club, and...