Madison Clayton – Athlete Biography
Madison Clayton is a freshman and participant in 100, 200, 400 and 4×1 in track.
It's always a good thing to give your teammates advice. Madison Clayton's advice is, " give everything you have until you cross the finish line". Giving advice to your teammate can boost their self-esteem when they feel as if they can't accomplish an event. There are times giving someone advice can even help yourself-esteem.
Participating in track is always a great and fun experience. Madison choose to participate in track this year because it's different compared to the other sports she participates in. For Madison being a freshman she gets to experience whether or not she'll enjoy this sport this year or not. It's always good to have someone as inspiration because they can motivate you into working harder and better. Madison's inspiration are her teammates because they push her into doing better and achieving her goals. Track can become very difficult and overwhelming with doing all of these events.
Track season just started, so far all they have had a scrimmage against Southmoreland which was a good start. Track is going to have a really good season this year with all the students who joined. In Madison Clayton opinion," So far our biggest competitor was Fraizer, but I'm sure Waynesburg will be tough too".  The Jefferson Morgan Track team will have a tough season this year with their top competitors such as those two.
About the Writer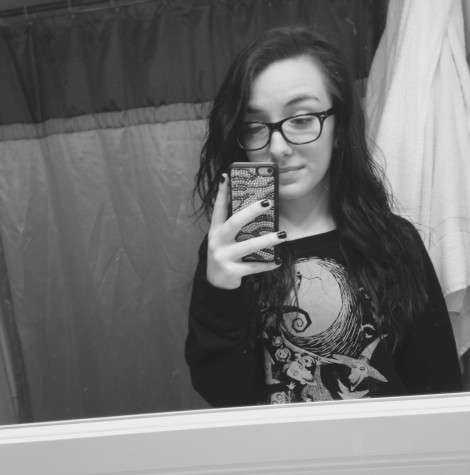 Hayley Palone, Editor
Hayley Palone is a junior and a second year Journalism student.

Hayley likes to play Xbox, spend time with friends, fish, and she is always up to do...