Real or artificial Christmas Tree?
What is better real Christmas trees or artificial Christmas trees? Well actually it could go both ways because each of the Christmas trees have a good purpose. A real Christmas tree is good to have because it gives you the warm feeling. The real pine tree has the smell that makes you get really excited for Christmas and makes the household smell so good. The downfall of having a real tree is its constantly going to need water. If the tree runs out of water, it loses its ability to take up water and starts to dry out. After it dries out, you must take the tree down and make a fresh cut on the base of the stem.The tree can shed those pine needles and is a pain to clean it up. The tree can't be near warm-air floor vents, operating wood stoves, fireplaces and hot lights. Having an artificial tree is good because all you have to do to the tree is put ornaments and lights on it. There is no hassel of an artificial tree because there isn't much to do with it. One of the main benefits of choosing artificial trees over live ones for Christmas is that they can save you a lot of money over time. Unlike live trees, you can reuse artificial trees for many years. Artificial trees do not have a fire hazards because manufacturers create them using fire-retardant materials. Another benefit of a fake Christmas tree is that it does not shed needles like a live tree does, which means less upkeep and cleaning up after the holidays. There is all kind of color artificial trees out there like green, white, pink, blue, purple and etc. But in the end it doesn't matter what tree you have because they both have a purpose.
About the Writer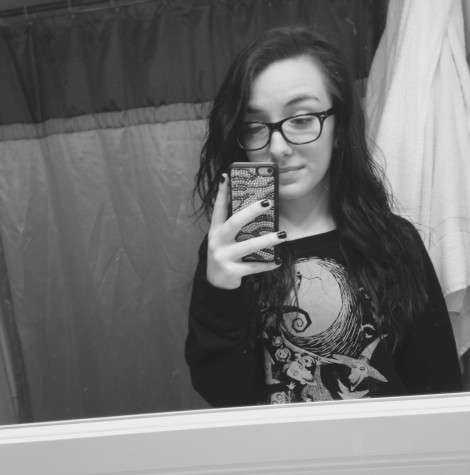 Hayley Palone, Editor
Hayley Palone is a junior and a second year Journalism student.

Hayley likes to play Xbox, spend time with friends, fish, and she is always up to do...