Joshua Agnew- Athlete Biography
Josh Agnew is a senior as well as a first year football player.
Agnew says,"What better way to cap off my senior than to play football." Josh plays many different positions such as defensive end as well as outside line backer. Josh was inspired to play football this year because he likes football in general and he gets to hangout with his friends. Before each game Josh listens to rap music to get him excited.
This season Agnew already has a few sacks and hopes to maintain that throughout the rest of the season. "Everyone in my family has played football at least once in their life and that's the main reason I wanted to play," says Agnew.
About the Writer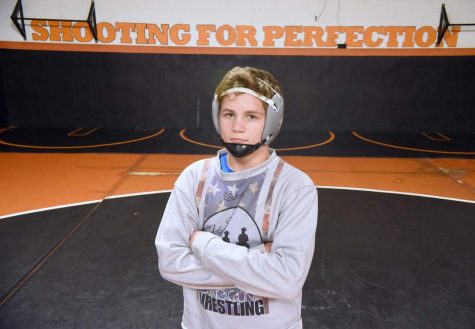 Gavin Teasdale, Editor
Gavin Teasdale is a Senior and a second year Journalism student.

Gavin participates in many things but the main thing he participates in is wrestling....