JM Welcomes Mr. Sammel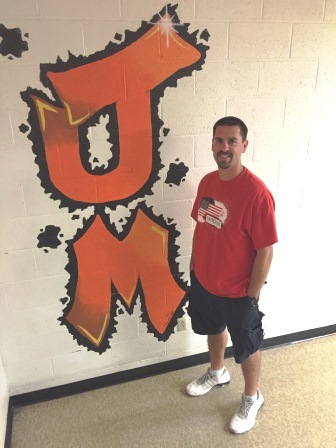 The JM family would like to welcome Mr. Sammel, gym teacher, to the Jefferson-Morgan School District. Mr. Sammel says he is looking forward to teaching in such a family oriented atmosphere.
"Working with students who want to learn how to stay healthy and be active for the rest of their lives" is the reason Mr. Sammel loves being a gym teacher. During his second year of college, Sammel decided he wanted to be a teacher. He had the chance to work with kids and after helping a student achieve his goal, he knew teaching is what he wanted to do everyday.
Before working at Jefferson-Morgan, Mr. Sammel taught in multiple schools in the Pittsburgh area for almost seven years. Last year, he had the opportunity to teach at St. Sabastian in Belle Vernon, PA. He is also an assistant baseball coach at Washington & Jefferson College in Washington, PA.
"I had heard nothing but wonderful things about Jefferson-Morgan," Sammel said. He is excited to start his teaching journey at Jefferson and help students achieve their goals.
The JM staff, faculty and students welcome Mr. Sammel to the Jefferson-Morgan School District.