Julie Policz – Athlete Biography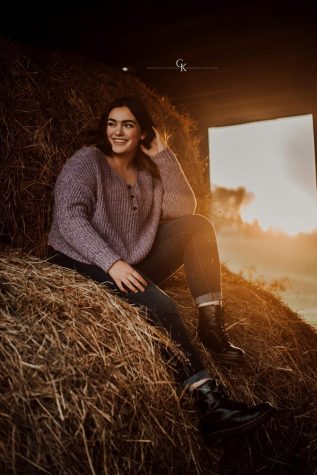 More stories from Madison Kovach
Julie Policz is a senior and a member of the varsity rifle team.
This is Policz's first year shooting for the rifle team and she takes up the Russian Target Rifle for shooting. Although Policz has not been shooting for long, she has many talents that she is waiting to show off.
"I'd say I have an equal balance between strengths and weaknesses, there are a few things I'm good at and a few things I should practice on," Policz said. "One of my strengths is I have really good aim and my shots are well. My weaknesses would have to be holding the gun in the sling and being able to move my hips in the ways that allow me to lower and raise the gun easily."
Policz gets her inspiration from her coach, Rich Rush, who is also the coach for the JM Girl's Varsity Softball Team! Policz believes he is one of the best coaches out there and he is very supportive.
"Rich is kind to everyone and is always supportive no matter what I shoot," said Policz. "He helped me a lot during this small amount of time to improve my shots and is helping me work on nailing my hop movements. I'm glad he is my friend."

Policz also find's much interest in her new teammates who help her find her confidence and always have her back during a meet.
"The teammates are all nice and extremely helpful for the new people. They make practice really fun because we always goof off in between shoots." "They're people I never thought I would be friends with too, but I'm glad I met them because they're all really kind and generous."
Policz has many goals set for herself this year, but her main goal is to be able to shoot a 95 or higher. She knows with the help of her teammates, friends, family, and coaches she will be able to accomplish this goal before her senior year ends.
"Even though it is my first year I know I can get a 95 or higher. My teammates are always giving me pointers and tips which always seem to help me in some way," Policz said. "Even if I don't achieve my goal I'm still proud that I stepped up and joined the team this year. I was scared to last year, but after I started hunting more I started to fall in love with it. Now I don't regret my decision one bit."
This is Policz's senior year and her first/last year being on the rifle team. She hopes to make the absolute best of it and fill it with many laughs, smiles, perfect shots, wins, and good memories