Joelle Pahanish – Athlete Biography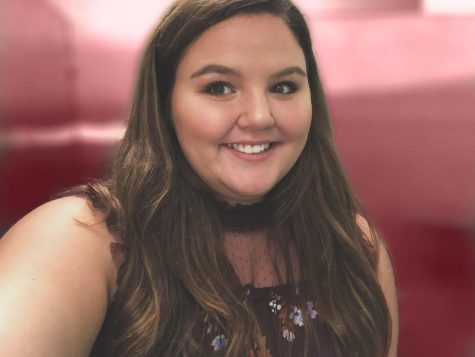 More stories from Makayla McNett
Joelle Pahanish is a senior and member of the varsity cheerleading squad.
This is Pahanish's first year cheering, and she decided to try out because it is her senior year and she wanted to give it a try.
"My favorite thing about cheerleading is the friendships I've made while doing it," said Pahanish."It's a bond that brings us closer to each other."
Pahanish is really excited for her senior night, and her favorite memory from this season is being able to throw the toe-touch toss on her first try, and making it even better during the first game.
"A good cheerleader is someone who is positive and excited to be at the games," said Pahanish. "It's our job to hype the crowd and keep everyone excited at the games, and in order to do this we need to be optimistic."
The thing that she is most of proud of as a cheerleader is the fact that even though it is her first year cheering, she is keeping up with the other girls quite well. She believes that cheerleaders make a difference when they get the crowd excited for the game, and the crowds excitement helps the players do the best they can.
"A good cheerleader is someone who is not only cheering on the athletes, but being a strong representative for their school as well as being a positive role model for other students," says Pahanish. "My advice to anyone thinking about joining the squad next season is to definitely give it the best effort you can and take every opportunity you get to become closer with your cheer friends!"