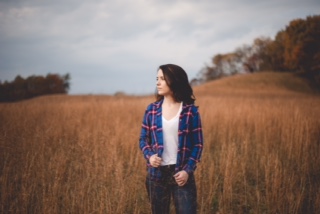 Emily Palone is a senior and a third year Journalism student.
Emily Palone is currently working her life away. She wants to run  track this year.
Some of her hobbies and interests are listening to music, hanging out with her friends and being with her cat, Binx . Emily Palone likes to spend time catching up on her sleep and spending time with her family/friends.
Emily Palone, Editor
May 24, 2017

Farewell Jefferson-Morgan

(Story)

May 18, 2017

Bringing Out the Black

(Story)

May 12, 2017

Coach Taking Over Kate Spade in $2.4 billion deal

(Story)

May 05, 2017

Being an Computer Aide

(Story)

Apr 26, 2017

McDonald's New Uniforms

(Story)

Apr 25, 2017
Apr 20, 2017

Children's Grief of Awareness

(Story)

Apr 19, 2017

I Prevail making an appearance at Warped Tour?

(Story)

Apr 11, 2017

Ayanna Davis – Athlete Biography

(Story)

Apr 06, 2017

Can The Incredibles 'superpower force field' protect us from hackers?

(Story)

Apr 04, 2017

JM Students Support NHS Blood Drive

(Story)

Apr 04, 2017
Mar 23, 2017

The History of McDonald's

(Story)

Mar 23, 2017

Welcome to McDonald's

(Story)

Mar 23, 2017

Beauty and the Beast Removed from Cinemas in Kuwait

(Story)

Mar 22, 2017

Is Denis Stoff in Down & Dirty?

(Story)

Mar 15, 2017
Mar 08, 2017

Microsoft's Gaming Subscription

(Story)

Mar 03, 2017
Feb 23, 2017

Shamrock Madness at Work

(Story)

Feb 15, 2017

Punk Goes Pop Better Than The Original

(Story)

Feb 10, 2017

Gamer Banned for Harassing Minor

(Story)

Feb 09, 2017

Asking Alexandria – Danny Worsnop is Back

(Story)

Feb 08, 2017

Are Tattoo's Actually Addicting?

(Story)

Feb 01, 2017

Stuck On Shameless

(Story)

Jan 31, 2017

A Dog's Purpose Shut Down

(Story)

Jan 20, 2017

Jefree Star's Chanel Purse Vs. 1,000° Knife

(Story)

Jan 19, 2017

Abigal Ozohonish – Athlete Biography

(Story)

Jan 12, 2017
Dec 14, 2016

Chipotle Running Empty?

(Story)

Dec 06, 2016

McDonald's McCafe Peppermint Mocha Has Made Return For The 2016 Holiday Season

(Story)

Dec 01, 2016
Nov 23, 2016

Lush Cosmetics Christmas Hype

(Story)

Nov 18, 2016

Vans Warped Tour 2017

(Story)

Nov 16, 2016

Anna Mattish named Clarksville Lions Club October Student of the Month

(Story)

Nov 10, 2016

Caroline DePhillips named Clarksville Lions Club September Student of the Month

(Story)

Nov 07, 2016

Asking Alexandria – Splitting Up With Denis Stoff

(Story)

Nov 02, 2016

Jeffree Star – Lip Ammunitions

(Story)

Oct 26, 2016

Why Halloween Is the Best Holiday

(Story)

Oct 19, 2016

Surprise Visit From My Pitt Panther

(Story)

Oct 18, 2016
Oct 14, 2016
Oct 12, 2016

Are Adidas Yeezy's Worth The Purchase?

(Story)

Oct 05, 2016

Working on the Homecoming Program

(Story)

Sep 28, 2016

The Adventurous to Washington Mall and Outlets

(Story)

Sep 23, 2016

Hunter Journic – Athlete Biography

(Story)

Sep 23, 2016

Camden Maskil – Athlete Biography

(Story)

Sep 23, 2016

Brennan Kozich – Athlete Biography

(Story)

Sep 21, 2016

Silver Hair Gone Wrong

(Story)

Sep 20, 2016
Sep 19, 2016
Sep 14, 2016
Sep 07, 2016
Apr 21, 2015
Apr 01, 2015

Jefferson Morgan Lights Up Blue for Autism Awareness

(Story)

Mar 26, 2015
Mar 10, 2015

National Honor Society Inducts 12 New Members

(Story)

Feb 05, 2015

Blackout Shirts Raise Money for The American Heart Association

(Story)

Jan 26, 2015

Emily Ozohonish – Athlete Biography

(Story)

Oct 24, 2014
Oct 24, 2014

Butter Braid Bread

(Story)

Oct 17, 2014

Brittany Broadwater -Athlete Biography

(Story)

Oct 08, 2014

Ian Wolfe – Athlete Biography

(Story)